Axiom recently identified that UCS Spirit's vaulting poles, which leverage the highest quality of our composite materials, helped track and field athletes at the Tokyo Olympics win four out of six medals. UCS Spirit and partner company UCS Inc. have been the official track and field equipment suppliers to four Olympic games now, and 36 out of 62 pole vaulters competing in the Tokyo games used their equipment. The Axiom-based, UCS Spirit poles also improved the competitive advantage and experience of these award-winning athletes. As a result, the following medals were awarded:
Men
Gold – Mondo, SWE
Bronze – Thiago, BRA
Women
Silver – Sidarova, RUS
Bronze – Holly Bradshaw, GBR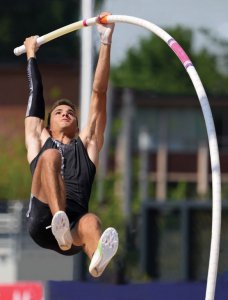 In addition, UCS Spirit foresees that record-setting jumps in the future will occur on poles that are based on Axiom's composite materials, as they are seeing great performances happening on the higher-end range. Most pole vaulters tend to reserve their high-end newer UCS Spirit poles for record-setting jumps. This in turn helps solidify the relationship between the two companies. Axiom looks forward to continuing to work with UCS Spirit to ensure athletes win in more games and competitions in the future.